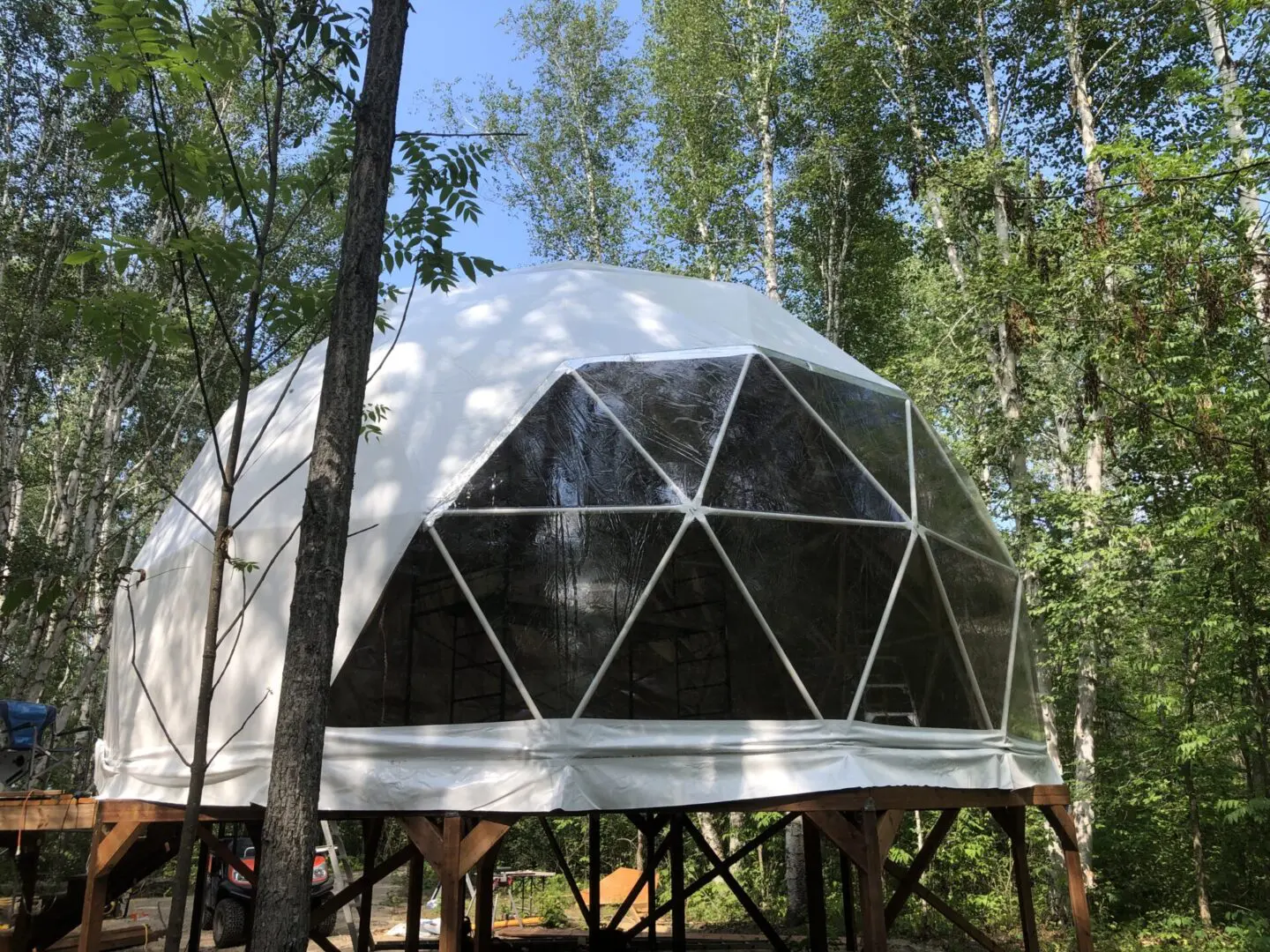 Meets Luxury
At Glamping Instead
Book a Stay in Our Geodesic Domes or Our Three-bedroom Cabin
Meets Luxury at
Glamping Instead
Book a Stay in Our Geodesic Domes or Our Three-bedroom Cabin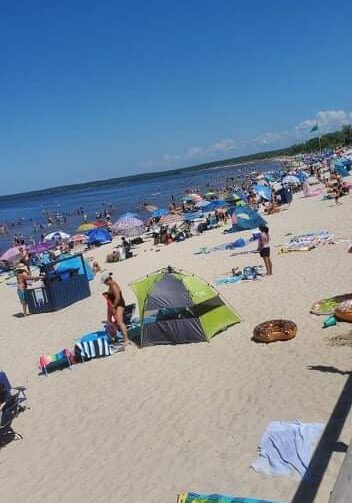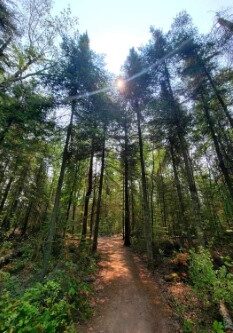 Extravagant
Glamping Domes in Stead, Manitoba 
Glamping InStead is based in Stead, Manitoba, just 45 minutes from the edge of Winnipeg. We offer unique and eco-friendly glamping services. Our domes are equipped with solar energy, running water,  and wood-fired hot tubs which combine to deliver the perfect opportunity to relax, unplug and reconnect with nature.  While the domes themselves are located within the wilderness, it is only a 15 minute drive to reach most of the activities offered in the area: the eastern beaches of Lake Winnipeg; many hiking, skiing, snowmobiling and quadding trails, restaurants, shops and even a casino. 
A stay in one of our domes offers the chance to reconnect with nature while still having all the luxuries of home. Experience camping like never before!
Experience the
Outdoors Like never before
If you are looking for a unique and luxurious glamping experience in Manitoba, Glamping InStead is the perfect choice for you. We promise that you will forget the daily hassles and live the good life with us.
Our off-grid, eco-friendly domes come with everything you would need for the perfect weekend getaway.  There are 2 beds, a bathroom, fridge, barbeque, fire pit and a wood-fired hot tub.   There is also a three-bedroom cabin available on the same property for those who need more space or want to be connected to the grid. Book a stay today and bask in pure indulgence.