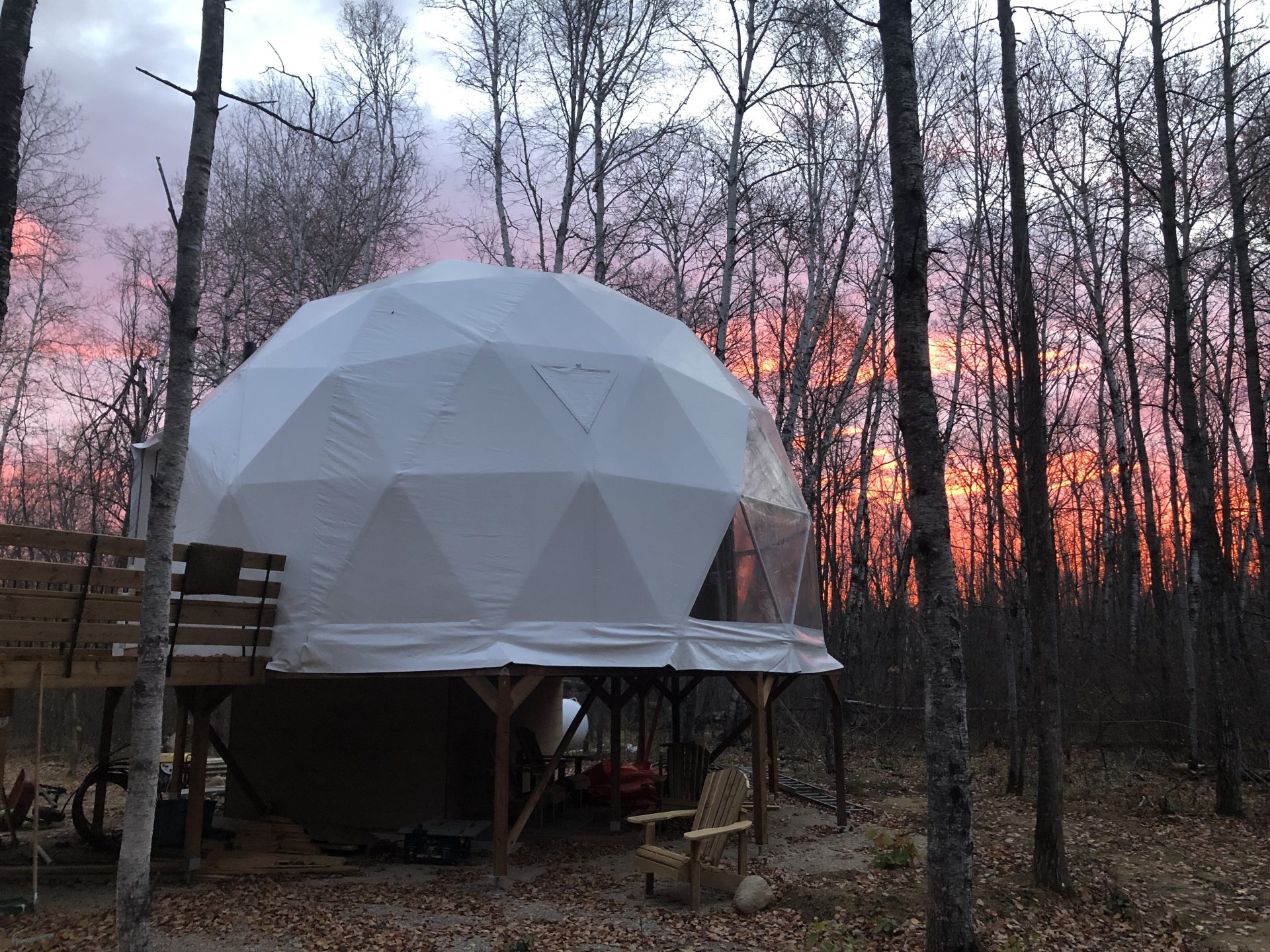 Glamping is where the beauty of nature meets modern luxury. It is the perfect getaway to unplug, relax and reconnect with nature.  Book a staycation in an eco-friendly glamping dome and indulge in a superior camping experience!
At Glamping InStead, we are one of the first to offer a glamping experience in the Stead, Manitoba area. Guests stay in a 26ft, solar-powered dome with a wood-fired hot tub.  The dome offers all the comforts of home while still providing a retreat in the wilderness.
For larger groups, or those that prefer to be connected to the grid, we have a 3 bedroom cabin also available.
At Glamping InStead, we are an eco-friendly vacation option. Escape into the wilderness with the comforts you are used to at home. We strive to provide everything you need, while being conscious of our carbon footprint. From a composting toilet, to solar panels, to on-demand water heaters, we've put a lot of thought into how we can minimize the impact on the environment while still giving our guests the chance to experience the outdoors firsthand.
Reach out to us today to learn more about what we offer. Help reduce your impact on the environment by choosing your next getaway with Glamping InStead.